The SPACE is the must-attend livestock event not to be missed. Europe's largest animal production exhibition will take place from Tuesday 13 to Thursday 15 September at the Parc-Expo in Rennes (north west of France)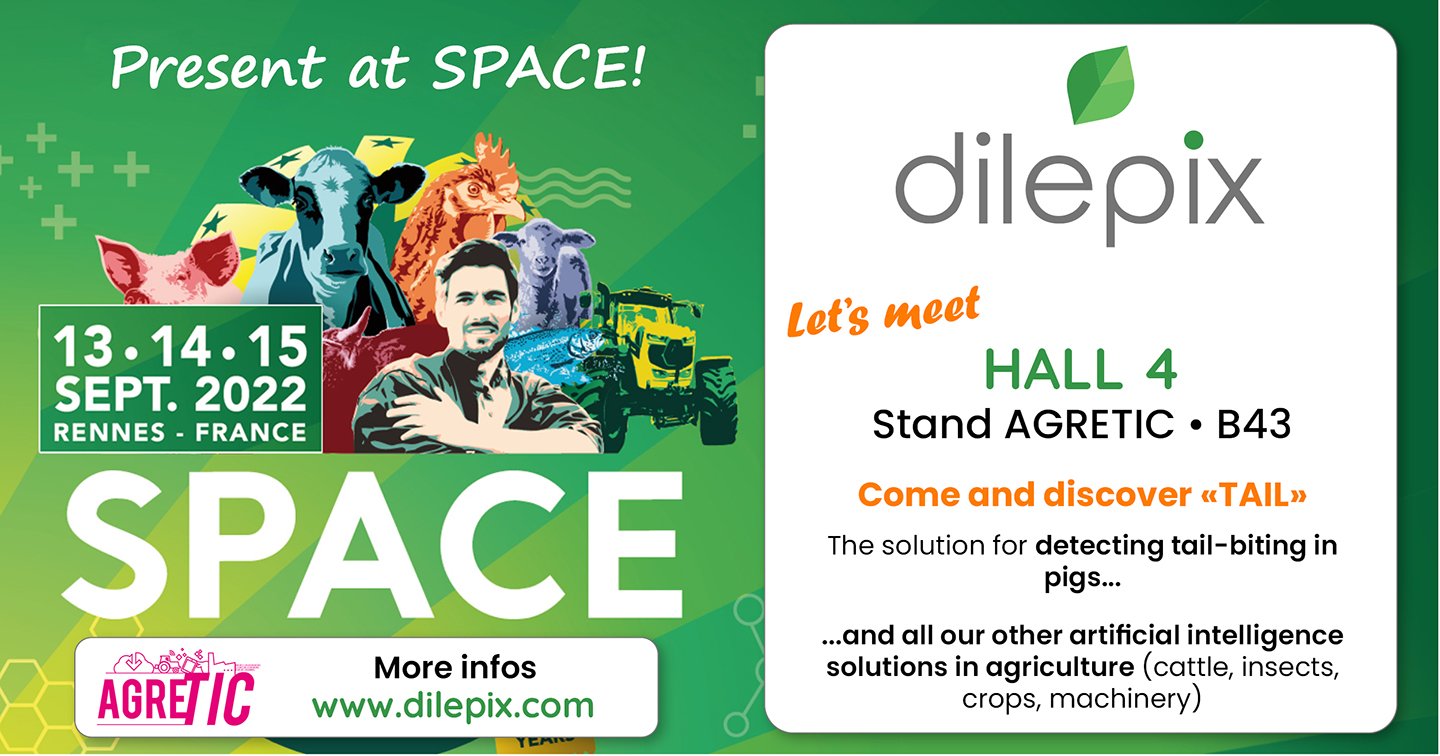 Once again this year, participating in Space is an opportunity for us to meet you, to answer your questions and to share our expertise in artificial intelligence and image analysis with you.
The automatic monitoring software that we co-develop with our clients considerably improves the monitoring work of the veterinarians, technicians and consultants who work on farms on a daily basis.

This ultra-precise monitoring allows :
improve animal welfare,
optimise production monitoring,
reduce the use of chemical products
and to compensate for the lack of manpower.
✅"TAIL" previewed at SPACE in Rennes
We will take advantage of our presence at the SPACE in Rennes (from 13 to 15 September 2022) to present "TAIL", our new solution for detecting tail-biting in pigs, as well as our other automatic detection solutions for farming.

👉We look forward to seeing you in HALL 4 - Stand Agretic (B43)
1. Official presentation of TAIL, the software for the detection of pig tail-biting
The highlight will be the presentation of "TAIL", the software for the automatic detection of tail-biting in pig farms, which combines camera vision and artificial intelligence...
TAIL is a diagnostic tool that automatically detects when a pig bites another pig's tail.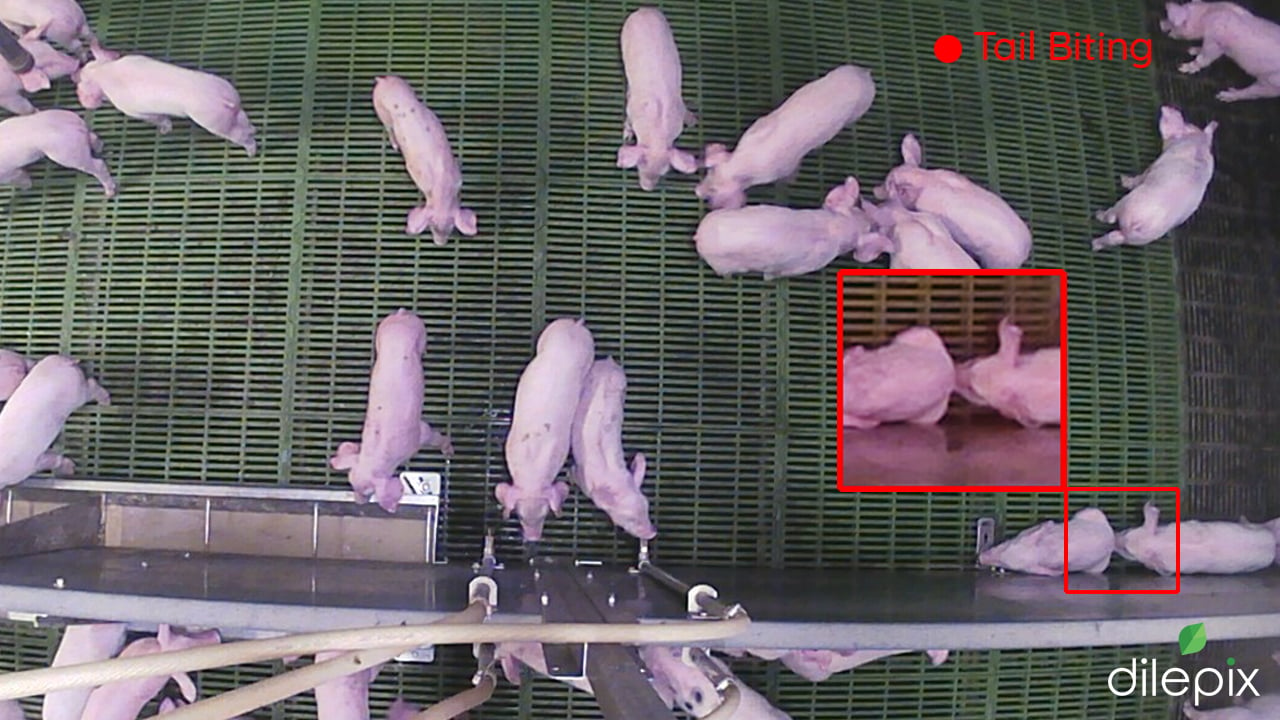 This innovation combines a removable video camera, placed in a collective box of post-weaning and fattening pigs, and an artificial intelligence and computer vision cloud application that autonomously detects biting behaviour.
👉 For more information about TAIL, please see the press release
2. Our software displayed at SPACE from 13 to 15 September 2022 at the Parc expo in Rennes
Of course, the main activity will be livestock farming, but we also have solutions in "Machinery & robotics and industrial insect production".
🔥Meet our team 🔥

See you in Hall 4 (innovation hall) on the Agretic platform
... and meet
Alban Pobla (CEO),
Jérémy Foisil (Business Developer)
Aurélie Busnel (CMO)
Aurélien Yol (CTO)
👉 Do you have a project that uses artificial intelligence and image analysis?
Let's make an appointment now and talk about it!