After several weeks of hard work and the correction of the traditional small prolems and glitches, we are now ready and above all very proud to introduce our new Dilepix blog and website!
A clearer, refined and simpler website to imagine together all the possibilities offered by Artificial Intelligence and computer vision in the farming sector.
A website that reflects the Dilepix mindset and highlights the skills of the great many talents that make up our team.
A blog that explains the concepts and democratizes the use of Artificial Intelligence in agriculture.
Finally, this website marks our shift into higher gear, helping Dilepix become a major Agtech reference and startup to watch in the agricultural ecosystem.
Why a new website for Dilepix?
A website is not just a business showcase, it is much more than that. It is an integral part of our conquest strategy. Evolving, it will accompany us and enrich itself as we grow. Focused on the needs of our users, this website aims to meet their expectations.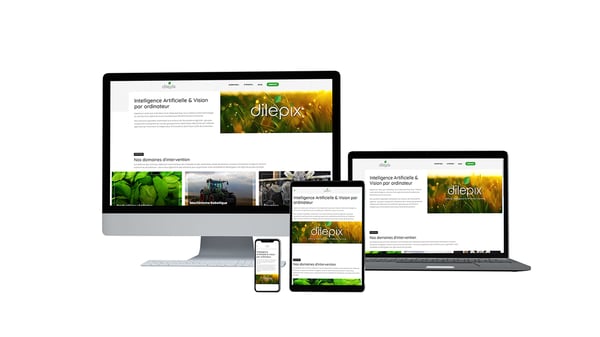 Information content to help make the right decisions
Soon, information content such as guides, infographics, technical articles and studies will be made available to help visitors find the Artificial Intelligence solution that suits them best.
Appointments made easy
Visitors can already book appointments directly in our calendars! Very easy to use, the form available in the "expertises" pages allows users to choose the time that suits them best. In 1 click, they validate their time slot and a confirmation email is automatically sent to them. When the time comes, we will get back to them to talk more specifically about their project. Did you say practical?
Our ambition
By relying on our various publications, we wish to demonstrate that we have all the expertise necessary for the technological transformation of the farming sector.
Helping agriculture meet contemporary challenges
Increasing world population, reduced arable land, labor shortages, hardship and animal welfare are the challenges facing the agricultural sector.

Since the middle of the 20th century, to meet the needs of a growing population, a more mechanized and productive agriculture has relied on chemicals and synthetic products.

These new tools have enabled strong productivity growth, sometimes at the expense of our environment. This is why the agricultural world is striving to rethink its practices, in particular to reduce the use of antibiotics and chemical inputs.

Today, the sectors must take more sustainable measures that allow the implementation of preventive practices, in line with the Ecoantibio et Ecophyto 2 plans.
In other words, our agriculture must produce better with less!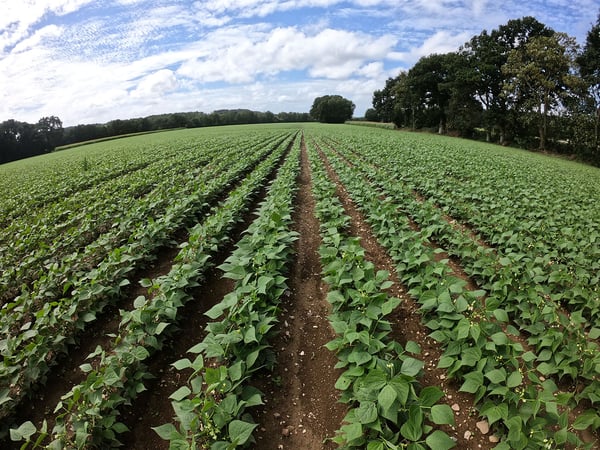 It is in this context and with the desire to bring solutions to the agricultural world in order to make better use of inputs that Dilepix was born.

Our assessment? Farmers often use synthetic products as a preventive measure because they cannot constantly monitor their crops and livestock.

As early as 2017, Aurélien Yol and Alban Pobla, both convinced that new technologies such as Artificial Intelligence could contribute to the transition to a sustainable and high-performance agricultural model, developed a robust software solution adapted to the agricultural sector to automatically and remotely monitor animals and crops.

In 2018, Dilepix was born with one ambition: to be one of Agtech's innovative companies contributing to the technological transformation of the agricultural sector. Our solutions are designed to meet the needs of all stakeholders and accompany them in the ongoing transition.
Democratize the use of Artificial Intelligence in agriculture
Artificial intelligence used in the agricultural sector remains a fuzzy concept for the uninitiated and sometimes leaves room for surprising interpretations. It is for this reason that we have chosen to explain, share and demonstrate its many uses.

To do this, by relying on our blog, we will regularly focus on explaining what AI, Deep Learning, computer vision and how to use these technologies for optimal use in the agricultural sector. We will also try to present concrete cases where AI and computer vision can provide a solution to agricultural issues in livestock, crop production and machinery.

AI can solve many problems (labor force, arduousness/health and safety, forecasting, responsiveness...) and the field of possibilities is vast. Should it allow remote monitoring of animals and detect particular behaviors? How can its reduce the use of pesticides? How can the action capacities of agricultural machinery be extended? These are all questions that arouse our curiosity but that need to be explained in detail.
An expert team
Because the Dilepix team is made up of experts in Artificial Intelligence & computer vision and agronomists, we believe that we are in the best position to communicate on the potential brought by AI in agriculture. The combination of these IT and field skills makes Dilepix a company whose expertise and know-how bring real added value to cooperatives, agricultural consulting companies, veterinarians and equipment manufacturers.

It is to support all these actors in their reflection that certain articles that we will be proposing will initially be intended for the discovery of AI. Then, as time goes by, our readers will be able to learn more thanks to content with a higher level of technicality.
Anticipate a growing demand
Dilepix is growing fast! The potential brought by AI is immense and we must rely on a competent team in sufficient numbers to ensure optimum support for their project(s) and meet our customers' expectations.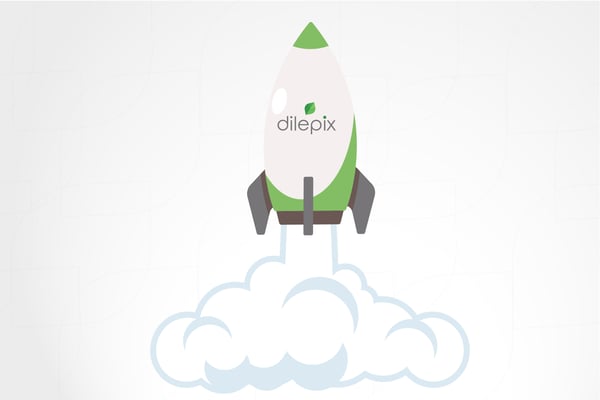 In addition to useful information, our website will help and stimulate the recruitment of future talents.

Despite current sanitary constraints, we are moving forward with our recruitment strategy by hiring 3 additional talents with developer profiles by the end of 2020!

Last but not least, at Dilepix, the notion of well-being at work is essential. That's why we intend to use our blog to convey the good mood and friendliness that prevails in our company.
In short, this new website should serve as a reflection of Dilepix' dynamism and professionalism. Designed first and foremost for our clients and prospects, it will help them understand how neural networks work and how computer vision can be a valuable asset for their business.

Other tools are in the pipeline and will soon complement those already deployed.