The worldwide pandemic of COVID-19 and the measures related to the state of health emergency have disrupted our modes of interaction, organization and production. While this unprecedented context has led to the emergence of new relationships within (and outside) the company, the shutdown due to the containment has stimulated the resilience and adaptation capacity of economic actors, first and foremost innovative companies and startups. Initiatives have multiplied in this sense in recent weeks, on the part of public and private actors, to meet the challenges of the health crisis.


Agriculture, a strategic sector
On the front line, certain sectors are now recognized by the general public and political leaders as essential to the smooth running of the nation. Because of its decisive contribution to securing the food chain, agriculture is one of these strategic sectors, just like health, defense, telecommunications or energy.

The general mobilization of the agricultural world, particularly through the creation of support platforms for farmers or specific recruitment sites, testifies to the dynamism of its actors. Farmers, victims of a deterioration of their image in recent years, now rightly benefit from a more positive exposure. Many of them do not hesitate to open the doors of their farms to describe their daily life and explain their practices. This is a notable evolution in the general public's awareness of the quality of our agriculture and the importance of its development to find solutions and get out of the crisis.
The democratization of digital uses
Like other strategic sectors, agriculture has the particularity of having a growing influence, both at the local level to satisfy consumer needs (or avoid a shortage) and at the international level to respond to certain universal challenges, such as the fight against hunger, the protection of biodiversity or food security.

The use of digital technologies by farmers and cooperatives is not new, but the democratization of their use and the demonstration of their relevance, especially in times of crisis, confirm the need to reflect on our practices from the point of view of their usefulness for the common good. Technologies such as AI, through their concrete and visible contribution in terms of time saving, productivity, respect for the environment and well-being at work, favor the ongoing transition to a sustainable, responsible and competitive model.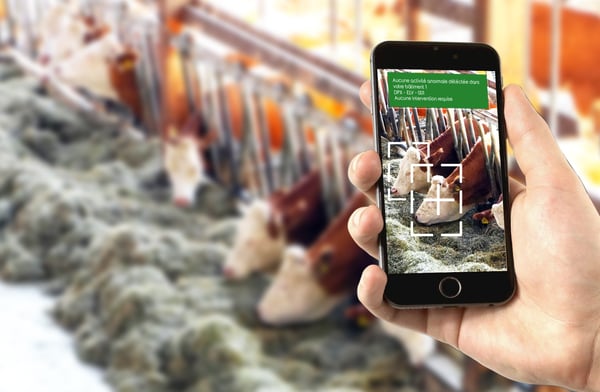 Beyond the desire to see agri-loving replace agri-bashing one day, we can humbly hope that the spirit of cohesion seen since the beginning of the crisis continues to blow over the evolution of the agricultural sector, at the French, European and global levels. It is the expression of a unity of purpose, born of this unprecedented ordeal, which will allow us to constantly innovate and to propose tailor-made solutions that directly meet the needs of all the players in the sector, for the benefit of all.