Today, the Cloud is an integral part of our daily lives. We use it as soon as we check our emails and each user can access his or her own data at any time from any computer or smartphone. If mobility is the first advantage cited in favor of the Cloud, the "cloud" also offers large storage capacities. Very useful at a time when data processing is becoming more widespread.

It is this mobility and these capacities that appeal to agriculture and open the way to multiple applications. But how is the data generated by farms stored and processed in the Cloud?
Cloud and software solution for agriculture
A person no longer needs to be physically in one place to access their data, it is available on any device with an internet connection, greatly reducing the risk of loss in case of theft or failure of one of these devices. The Cloud therefore ensures that data is protected so that it cannot be lost or deleted unless the user explicitly takes action.

Companies that make a cloud version of their software available offer their customers the option of using their solution (and thus accessing their data) using a web browser or mobile application. This is called software as a service (SaaS). SaaS mode implies that no installation is required on your computer, except for a web browser.
Not least of all, you no longer need to update the software in question. All this is done automatically on the Cloud!

The software solution available on the Cloud is what Dilepix offers!

This way, users have the possibility to perform remote analyses, based on photos and videos taken from fixed locations in livestock buildings (pigs, poultry, cattle, insects) sent to the various applications.

Data processing via the Cloud is therefore proving to be the most appropriate solution for livestock farming. Indeed, most often, farms already have equipment connected to the Internet and a surveillance camera can become intelligent and process the data itself by adding a simple Web connection.

Finally, users have access at any time to the results of their analyses based on Artificial Intelligence.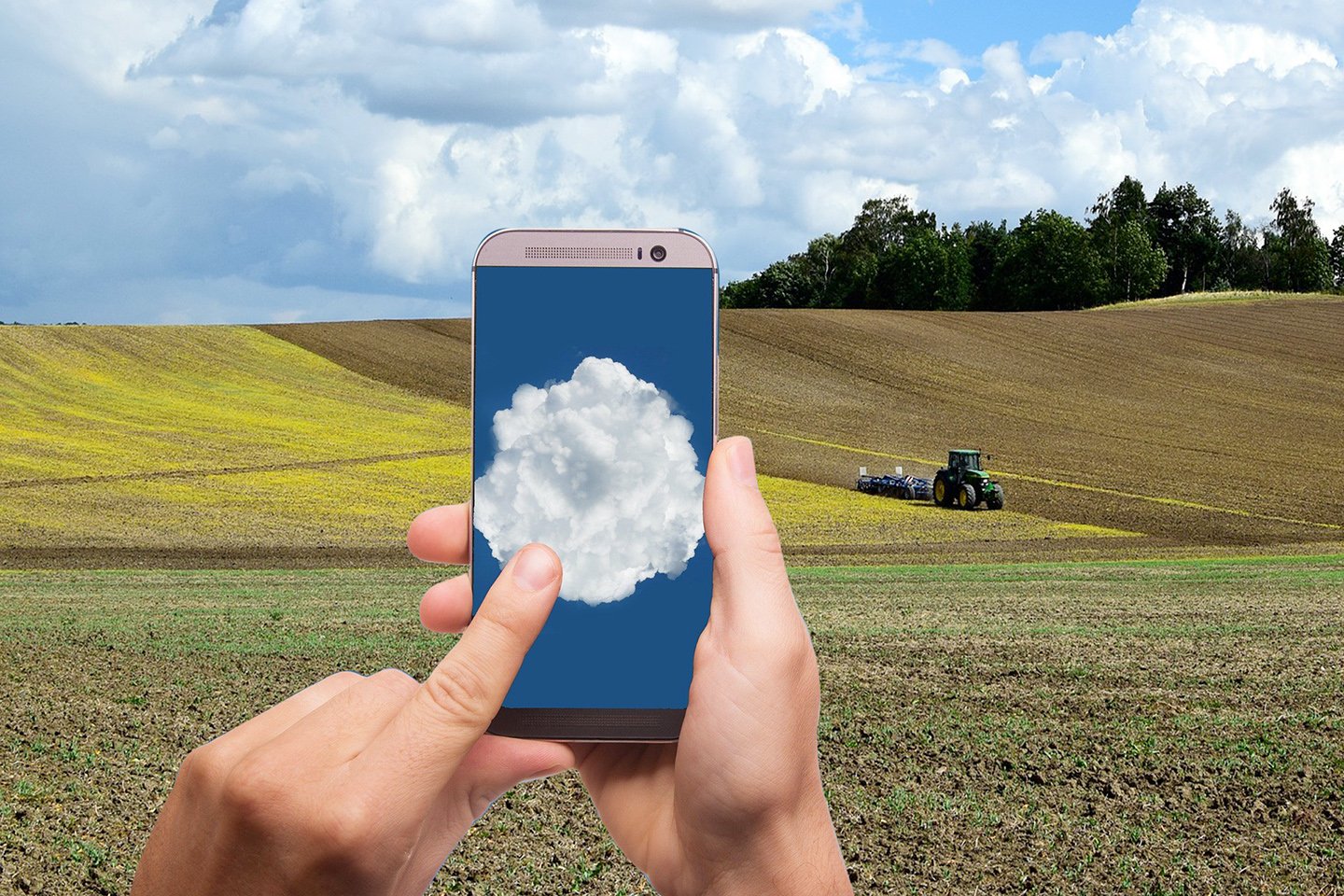 How is agricultural data stored in the cloud made secure?
If you can access your data anywhere at any time, the question of its security becomes paramount. Companies offering a Cloud application generally rely on Cloud providers. These providers offer efficient, reliable and high-performance services so that companies can focus solely on developing functionality and not on the infrastructure of their applications.

It is to meet these reliability objectives that Dilepix has chosen to rely on service providers at the cutting edge of security. Guaranteeing serenity and performance to its users in the processing of their data is one of our commitments.

But Dilepix does not wish to stop there. In addition to complying with the General Data Protection Regulation (RGPD), the start-up wants to go further by complying with the data agri charter, thus strengthening the readability, transparency, control of the use and security of agricultural data.
Agricultural data processing in the Cloud
Most of the raw agricultural data generated on farms comes from equipment such as cameras or sensors. These data, in order to provide useful and rapid information to users, need to be analyzed.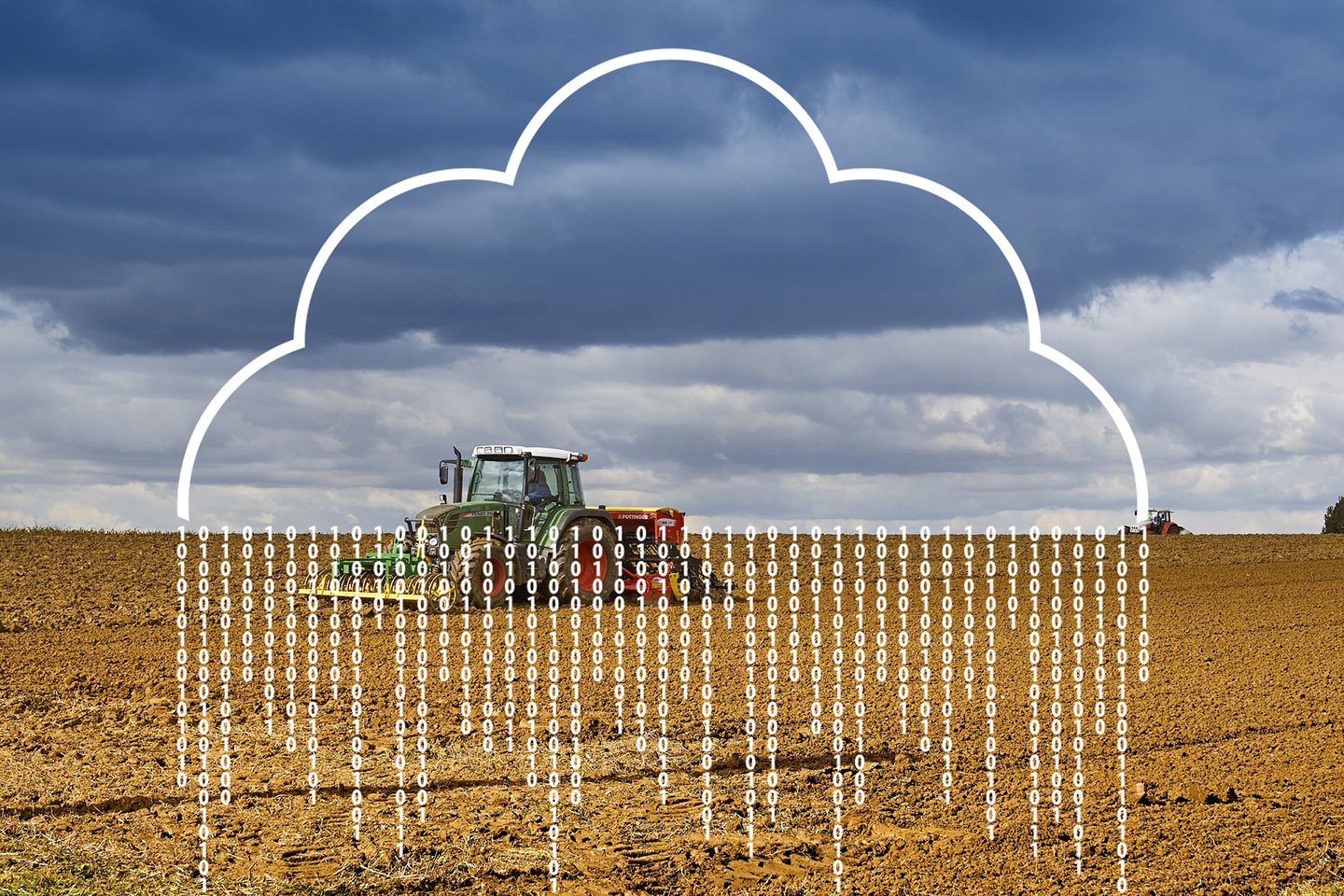 This machine, which is actually made up of multiple components, is one of the models of the Cloud.

In concrete terms at Dilepix, equipment on board an agricultural machine (tractor, telescopic handler, self-propelled mixer, etc.) or installed in a livestock building will send its data to the Cloud so that it can be analyzed and saved.

To conclude, data management through the Cloud is therefore proving to be an excellent strategy for agricultural businesses for the following reasons:
Security: their data will be stored and processed securely
Flexibility and freedom :access to their analyses at any time and from anywhere in the world
Large volume of database to be processed:the Cloud is capable of absorbing a large amount of analysis
Simultaneity : the Cloud's large storage capacity and computing power means that it is possible to work with a large number of devices running at the same time.