SIMA is the leading event for agricultural machinery and robotics in Europe

For 5 days, you can find all the latest technological solutions for efficient and sustainable agriculture in one place.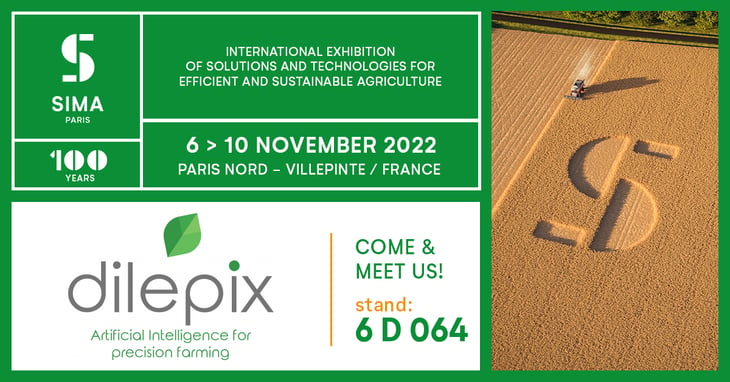 👉 If you are hesitating to make the trip to Paris, here are 4 good reasons to encourage you to come and visit us 😉
SIMA is one of the leading Agricultural Machinery showcase in Europe.


We will be exhibiting in the "Start-up Village" located in the heart of SIMA TECH, along with 32 other start-up members of the Ferme Digitale.


Come and see for yourself the use of our technology in a project that will be showcased in a preview.
For many months, we have been collaborating on the development of a disruptive innovation that is sure to be talked about!


Don't miss the conference on the latest innovations in robotics and automation
Aurélien Yol will participate in the "Precision Agriculture" round table on Wednesday 9/11.


Take the time to discuss with our team
During these 5 days, we will be at your disposal to answer your questions. Talking about your project face to face is better than behind a screen or by phone!
#1 Detection, recognition, localisation, autonomous guidance: Dilepix know-how
SIMA is the ideal place to keep an eye on the innovations that will make up the agriculture of tomorrow.
👉If you are a designer or manufacturer of agricultural machinery or equipment or robots and you are looking for innovative technologies, let's meet "in real life"!
What can you expect from our solutions?
We are software developers, and thanks to our technological brick embedded in your machines, you can :
✅ Carry out detection, recognition and localisation actions
✅ Perform autonomous guidance by vision,
✅ Command robotic actions
✅Control the quality of the work performed
How is this possible?
Thanks to our technology that combines artificial intelligence & computer vision.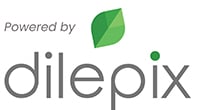 🤔 For your consideration, here is an overview of the capabilities of our software brick 👇👇👇
>> See the capabilities of the Dilepix brick <<
#2 Attend the "Precision Agriculture" round table
📍See you on Wednesday 9 November 2022 at 4.30 pm > Hall 6, Espace SIMA TECH, Start-Up Village
🔎🌾Precision farming, robotics and automation: the latest innovations to relieve farmers!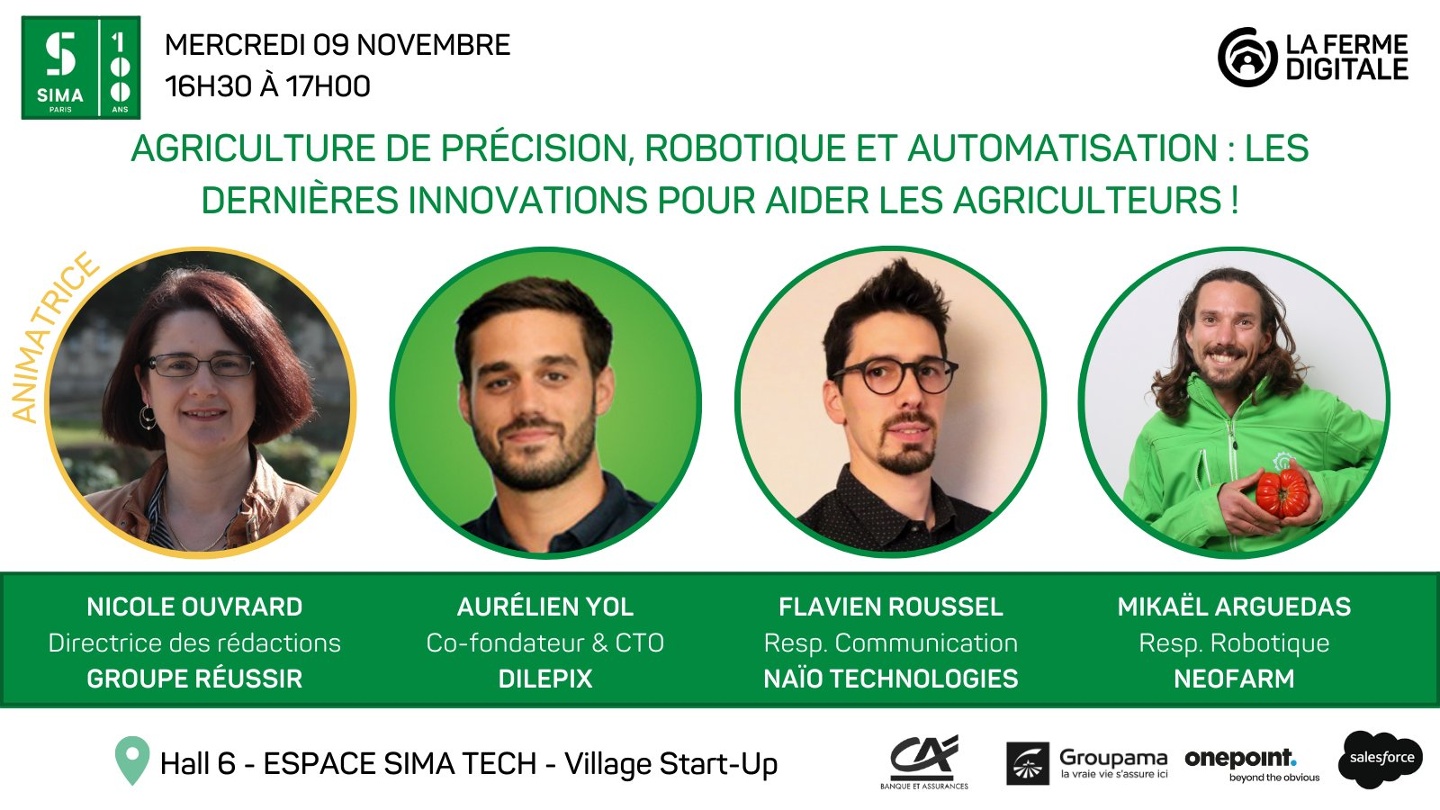 Hosted by Nicole Ouvrard (Groupe Réussir)
Come one, come all... Free access and open to all! 😉
#3 Our team at your disposal
Meet us in Hall 6 ( SIMA TECH)
on the Digital Farm stand

...and come and discuss with :
Alban Pobla (CEO),
Jérémy Foisil (Business Developer)
Aurélie Busnel (CMO)
Aurélien Yol (CTO)